Gisella De Feo
With her competence and experience she verified that the contents, language and images of our tales were appropriate for the children they are destined to. She is a developmental psychologist and is an expert in using tales in clinical practice and in play therapy labs.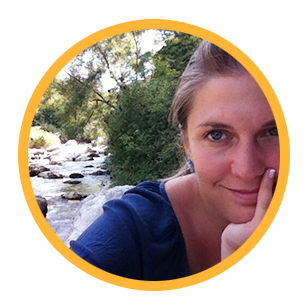 Giorgie Caterpillar
Giorgie Caterpillar lives in the woods, and would so much love to see the world. So he leaves for a long and arduous journey, but unexpectedly, something extraordinary happens, that will fulfill the dream of his life.
Star-Shine and the unexpected guest
In a lovely village, lives happily Star-Shine. There, one day, arrives Giorgio. He doesn't listen to warnings, and he finds himself in great danger. Will Star-Shine be able to save him?
Tonino and the world without colors
Tonino is a disobedient little cloud, who gets lost in the sky, and ends up in a country where colors don't exist, and everything is sadly in black and white. Here, he makes friends with Alef, and together they play a marvelous game.
Little Miss Berta and the great King
The vain Miss Berta spends all her time looking at herself in the mirror, amid perfumes, powders, and eye-shadows, without ever being aware of King Cat's love for her… but it will be he who saves her from a very embarrassing situation.
Alessandro orchestra director
Alessandro is a very special orchestra conductor: he directs all the birds in the whole valley. Tufty is always distracted however, and never hits a right note. What to do about it? Alessandro will find a solution… a romantic solution.
Raimondo, the round fish
Raimondo is a tiny and shy little fish, and when people make fun of him, he becomes a ball and immediately goes up to the surface. One day something terrible happens. He warns everyone of the danger, but no one listens to him. Who can save the situation?
Tommy and the war
Tommy is a cheerful red airplane who loves flying over a world full of colors and flowers. One sad day, however a horrible war breaks out, and Tommy has a great idea to bring peace and love on earth.
Star-Shine's beautiful dream
Star-Shine falls asleep on the beach and has an incredible dream: she is swimming and breathing under water, because she is a beautiful mermaid. What a wonderful dream! And when she wakes up, she has a lovely surprise: but was it really a dream that she had?